Biohazardous materials are a variety of substances that can cause infection, disease, or damage the health of any living thing. They include but are not limited to, viruses, fungi, toxins, allergens, parasites, venoms, and bacteria. Knowing
Read More »
Biohazardous materials are a variety of substances that can cause infection, disease, or damage the health of any living thing. They include but are not limited to, viruses, fungi, toxins, allergens, parasites, venoms, and bacteria. Knowing
Read More »
Although most people associate biohazard dangers with hospitals and crime scenes, they are not confined to these areas only, your home can also present biohazard dangers that you should be aware of. In this short blog,
Read More »
Biohazard contamination in the workplace is very much a hot topic in 2023 but it has always been a serious concern among health & safety professionals and one that every business should address, sooner rather than
Read More »
What is meant by efficient and effective blood and biohazard remediation? The term 'biohazard remediation' refers to the cleaning, disinfection, and removal of any blood, bodily fluids, and other potentially harmful pathogens from a given area.
Read More »
By the very nature of the job, cleaning up biohazards can be very dangerous, even lethal, so high-quality protective gear is essential. The biohazards encountered by cleanup professionals vary from scene to scene but the risk
Read More »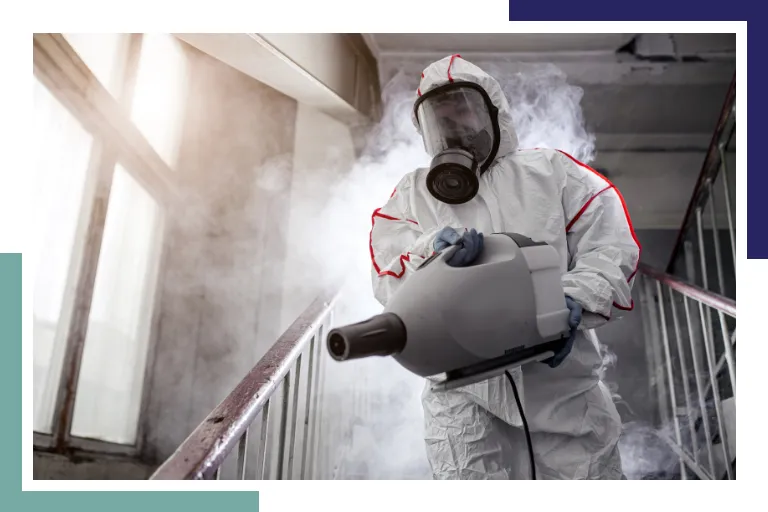 The type of scenes that biohazard experts are called to attend is much more wide-ranging and diverse than just scenes of trauma we've all seen in police dramas. Anything from the properties of unfortunate individuals who
Read More »