So you're interested in working as a crime scene cleanup specialist and you want to know the requirements for this line of work. Crime scene cleaners go by many names such as trauma cleaners and biohazard professionals, all of which share the same job description. Their work involves cleaning up biohazard waste, crime scenes, meth labs, and other cleanup tasks where pathogens and dangerous substances exist.
It's a unique job that requires the highest attention to detail as dealing with bodily fluids and hazardous substances carry a wide range of health risks. Many
crime scene cleanup companies
require their employees to undergo training and certification to ensure that their clients benefit from professional and compliant service.
This article will discuss everything you need to know on what it takes to become a crime scene cleanup specialist and how you can become certified for this specific job.
Requirements to be a crime scene cleaner
It takes a special kind of individual to become a crime scene cleaner. You need nerves of steel and an iron stomach to be able to deal with the challenges the job has to offer. You'll often find yourself cleaning up after the remains of humans and chemicals that potentially contain viruses or bacteria. Amidst the chaotic environment, a crime scene cleaner must be able to remain calm and focused to execute the task at hand.
Some of the requirements for a crime scene cleaner include:
Physical fitness – If you plan on working as a crime scene cleaner, then you need to make sure you are physically fit. Crime scene cleaning requires you to wear full-body hazmat suits, boots, gloves, and full-face respirations for long, tedious hours. If your body isn't conditioned for such strenuous tasks, then you may find it difficult to succeed on the job. Keep in mind that respirators make breathing difficult and add extra pressure to your body which makes physical fitness that much more important.
 

Qualifications –

Qualifications for becoming a crime scene cleaner include training certificates such as the Institute of Inspection Cleaning and Restoration Certification (IICRC) experience in the medical profession and/or law enforcement.

Police Check –

Crime scene cleanup companies are tied closely with the local police authorities and ambulance services. This means that aspiring crime scene cleaners will have to undergo a police check before submitting their application.

Communication skills –

Being a team player is one of the many traits a crime scene cleaner must possess. Since you're working with a team of professionals, communication is of utmost importance in order to execute the job properly.

Professionalism –

Clients undergo an emotionally draining time in their lives after their loved one has passed. Exercising compassion and professionalism is essential in a sensitive job environment as it helps the victims move forward on a traumatic incident.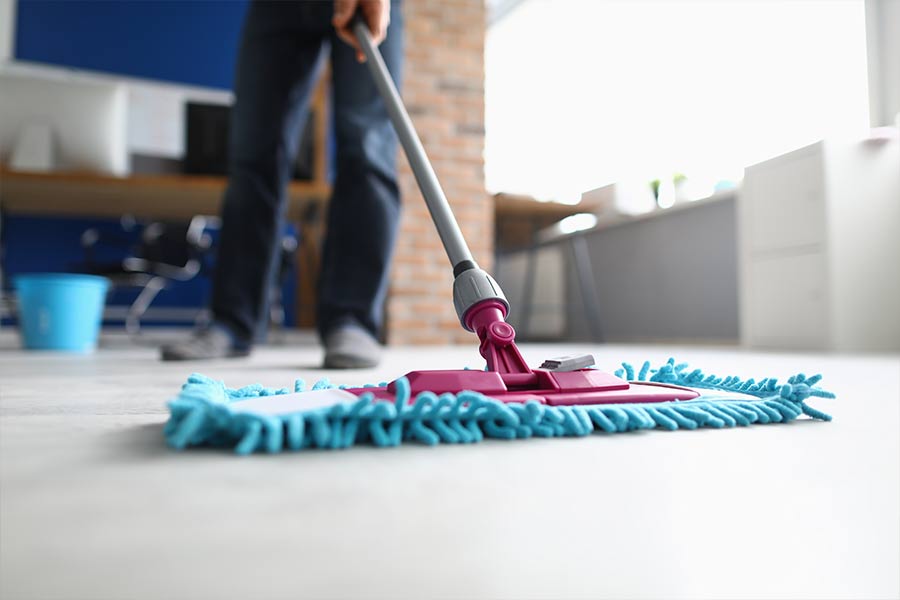 Steps to become a crime scene cleaner
Obtain certification in bio-recovery technician training
A bio-recovery training course teaches aspiring crime scene cleaners how to safely handle biohazards. Students also learn about the proper ways of approaching, qualifying, and assessing a crime and trauma scene. Other important elements covered in the course include:
Proper medical waste disposal

Blood Borne Pathogens

Safe Handling of Biohazards

Remediation Techniques
Search for qualified employers
After you've obtained the certification, you want to look for employers who are compliant with OSHA regulations. Your potential employers should provide full personal protective equipment (PPE) to their on-field personnel to protect them from pathogens and harmful substances.
Join a support group
Cleaning up after a suicide
or crime scene can be physically and emotionally taxing. It's no secret that crime scene companies have a low employee retention rate because workers leave the industry in less than 3 years. Crime scene cleanup specialists are advised to join local support groups to help them cope with the stresses that come with a demanding job.
Complete additional training
Crime scene cleaners can be called upon for numerous jobs aside from trauma cleanup. Adding to your skills helps you be more employable and even become a sole trader. Australia and the US is in the midst of a meth epidemic and professional meth remediation technicians are on demand. You can take courses on drug lab decontamination specifically for methamphetamine to expand your employment opportunities.
Other qualifications worth considering
If you are seriously considering a job in crime scene cleanup, it is important to know that crime scene cleanup is not easy work. The long hours and intense manual labour can quickly overwhelm individuals who lack a clear understanding of the job.
More than anything, a crime scene cleaner should have a strong commitment to the job and the families they serve. This includes exhibiting compassion and integrity while adhering to all health and safety regulations to protect everyone involved in the process.