Aftercare is a solution driven environmental firm in Virginia and North Carolina with more than 20+ years experience in providing quality emergency response remediation services.
aftercare cleans

what you should never have to
WHY SHOULD I HIRE AFTERCARE?
With more than 200 hoarder Cleanups completed; we are highly experienced and highly motivated to complete any task.
Hoarding Cleanups can be overwhelming and dangerous. Many families we work for under estimate the amount of work involved with cleaning out a home filled with debris. Aftercare understands the raw emotion and complex feelings associated with hoarding clean outs. Working with too many family members can slow the cleaning process and cause anger issues. This can lead to arguments and fighting. Aftercare cleans so you and family can work on other important issues that need to be addressed.
WHAT DANGERS ARE INVOLVED IN HOARDING CLEANUPS?
Trip and fall conditions are often the most evident danger present in the house. Aftercare knows that other dangerous conditions are often present, such as animal and human fecal matter. As workers move trash and garbage this waste becomes air-borne and becomes a hazardous lung danger. All those involved with cleaning up hoarding situations must wear the proper respirators. Not all respirators are safe for proper lung protection. Rats and mice can carry up to 50 different types of diseases. Workers also need to worry about being bit by animals, snakes and poisonous spiders. Rotten flooring and bad structural conditions should be observed to limit injuries. Aftercare is often contracted to clean out homes filled with trash due to fire dangers. Our technicians unplug unused electrical appliances and any other possible fire hazards before we start any garbage removal job.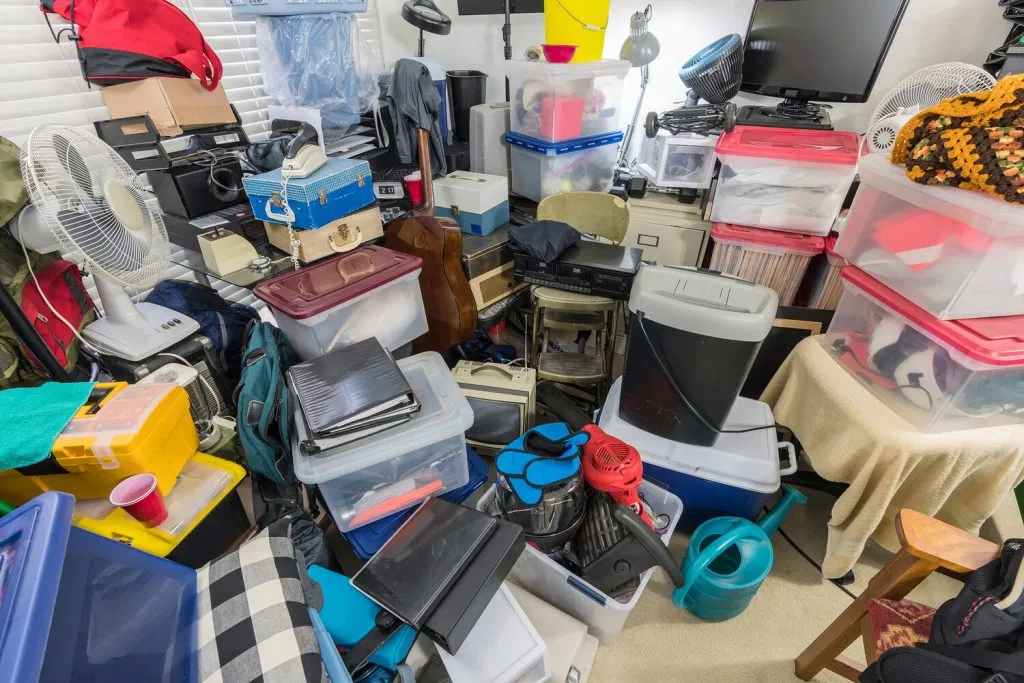 HOW IS THE WASTE DISPOSED OF?
Aftercare uses on site dumpsters to dispose of all unwanted items. Dumpsters are only onsite no more than 24 hours and then they are removed. When you hire Aftercare we work for you and only the up-most professional cleanup will be delivered. We never speak to neighbors and focus only on the chore of cleaning. How much does hoarding clean-outs cost? No hoarding cleanup is the same; the cost associated with cleanup depends on how many dumpsters are needed. How many workers it will take to complete the cleanup. How much safety equipment will be needed to protect those involved with the removal. No cleanup is impossible. Let us provide you with a free estimate and plan to dispose of all garbage.
NEED PRIVATE PROFESSIONAL HOARDING CLEANUP?
Aftercare moves trash!
" I was pleased with how the company handled the unfortunate situation. They are very good at knowing what needs to be done and providing me with excellent advice. They help me with every process. I recommend them. "
- VIctor Scott
" Always answer my calls and give me the best advice that suits my situation. They did a great job in Covid cleaning. Very detailed and well-focused. "
- Nancy Lee
" Aftercare is a phenomenal company owned by a great guy. James was extremely sympathetic of the situation at hand. Called him and he was willing to come and clean up immediately. Very fair priced and quick. Highly recommended!!! "
- andrew Goszkowicz
" James and his crew did an amazing job with the aftercare of my uncles apt after he passed away. We were so impressed after we went in the apt when they were done. We highly recommend these guys for anything you need done. "
- lisa Garcia
24/7 Emergency Cleaning Services in Virginia & North Carolina
Here at Aftercare, we've provided premium, emergency remediation services to residents and businesses in Eastern Virginia and North Carolina for nearly two decades. We specialize in cleaning up contaminated scenes that people would rather avoid, and we're fully qualified to dispose of hazardous and contaminated materials and substances in accordance with the regulations set out by the Environmental Protection Agency and the OSHA.
Our services are covered by most Homeowners Insurance Policies and/or General Business Liability